European countries introduced full ban on Hezbollah activities
Established in 1982 by Iran's Khomeini regime, Hezbollah developed into a unique phenomenon with political, military, terrorist, and criminal dimensions. 
Hezbollah has a long history of terror and terror-related activities against European targets and in Europe. In July 2013, following a terror attack in Burgas, Bulgaria, the EU decided to address this threat by designating the military wing of Hezbollah under the EU's Common Position on designating terror groups.  The partial designation yielded limited results in curbing Hezbollah's terrorist and illicit activities in Europe, as it makes it easier for Hezbollah to cover funds devoted to military, terror, and criminal activities under a political veneer. It is high time Europe sent a much stronger message to Hezbollah that such activities will no longer be tolerated. The full designation of Hezbollah aligns Europe's long-overdue recognition of realities on the ground, namely, Hezbollah's undeniable and ongoing terror activities in Europe and elsewhere, with its own legal stipulations regarding acts of terror.
The following European countries introduced a legal ban or designation of Hezbollah as a terrorist organization in its entirety (including both political and military wings of the organization):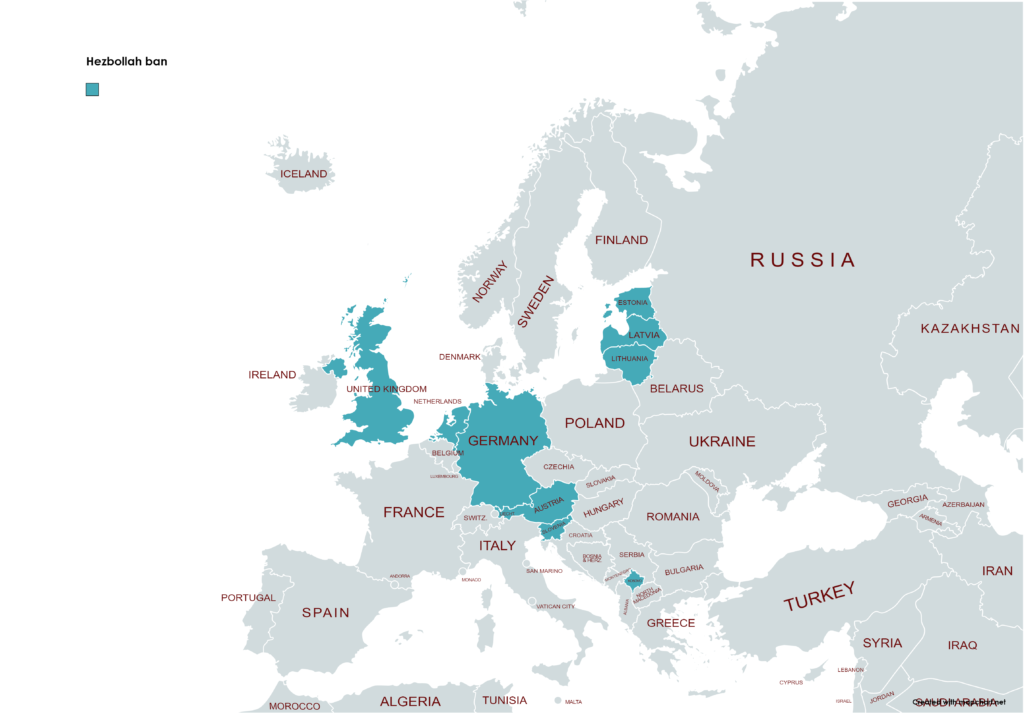 The Netherlands – full designation in 2004
The United Kingdom – full designation in February 2019
Germany – full ban in April 2020
Kosovo – full designation in June 2020
Lithuania – full entry ban in August 2020
Estonia – full entry ban and sanctions in October 2020
Latvia – full designation in November 2020
Slovenia – full designation in November 2020
Austria – full ban in May 2021