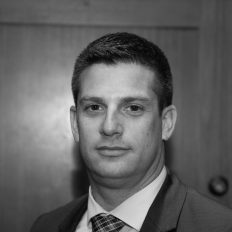 Chief Operations/Financial Officer, ELNET-Israel
Omri Attar acted as Chief Operations Officer at ELNET in 2016-19 and Chief of International Staff in 2015-16. He is the founder of the Europe Forum…
a leading thinking group of organizations based in Europe and Israel, and former Chief Spokesperson of the IDC Herzliya Student Union. He has a broad background in project management within non-profit organizations and NGOs. He holds an MA in Knowledge-based Policy, Educational, Social and Public Leadership, a BA in Government, Diplomacy and Strategy, and a Certificate of Third-Sector Management studies, as well as additional certification of Negotiation studies from Harvard Law School.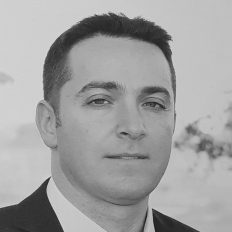 Deputy Executive Director, ELNET-Israel
Yossi Abravanel is a former entrepreneur in the fields of telecom and homeland security in Israel and beyond…
with extensive experience in work vis-à-vis governments in West Africa and Israel, and as a Jewish Agency's Aliyah representative in Paris. He holds an MBA from the University of Sorbonne and a BA from Jerusalem Collage of Technology.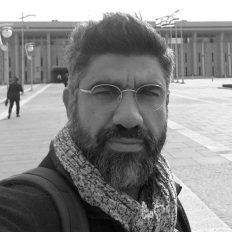 Deputy Executive Director, ELNET-Israel

Benjamin Touati is a former representative of the Jewish Agency in Paris, political advisor of Israeli ministers and director in national institutions…
including World Mizrahi Movement, with vast experience in project management in public and non-governmental sectors. He holds an MBA from the Jerusalem College of Technology and a BA in History from Paris University.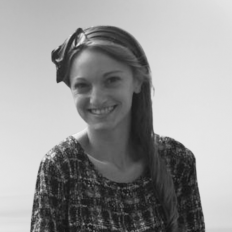 Senior Research and Communications Manager, ELNET-Israel

Ilanit Greenwald has a broad background in national security, foreign policy, and international law. She formerly worked at…
Israel's Money Laundering and Terror Financing Prohibition Authority at the Ministry of Justice. Prior to that she worked at Israel's Ministry of Foreign Affairs, the Israeli National Security Council, and the Israeli National Situation Room. She holds an LL.M. in International and Public Law from Hebrew University, an LL.B. from Bar Ilan Law School, and is a member of the Israeli Bar Association.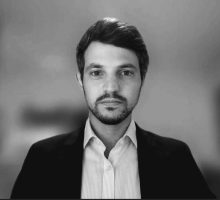 Research and Communications Manager,
ELNET-Israel

Daniel Shadmy has extensive experience in the field of diplomacy and Foreign Affairs…
Prior to joining ELNET, Daniel held several positions at the Israeli MFA. Such as Political Adviser at Israel's Mission to the United-Nations in New-York, Political Officer at the Embassy of Israel in London and most recently as Congressional Affairs Officer at the Embassy of Israel in Washington D.C.
Daniel holds a double Major B.A. in International Relations and Chinese Studies from INALCO University in Paris and an M.A. in Diplomacy and Conflict Resolution from Reichman University in Herzliya.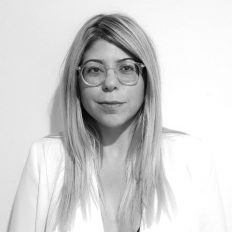 Office & Administrative Manager, ELNET-Israel
Shani Aharon Busin previously served as the Head of Office to Israeli Ambassador to France…
and as an Administrative Director in El Al Israel Airlines station in Paris.
She holds an LL. B from the College of Management Academic Studies and is a certified (non-practicing) Lawyer, by the Israel Bar Association.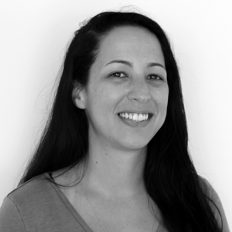 Account Manager, ELNET-Israel
Yasmin Burk is an accounting professional with experience in management and accounting in private and non-governmental sectors…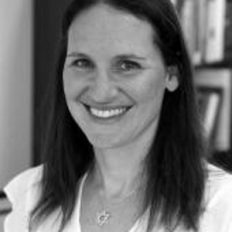 GINSUM Program Coordinator, ELNET-Israel
Jill Wyler held various professional positions in Israel and was until recently the Israel representative of a Washington-based…
independent academic organization that focused on enhancing knowledge about modern Israel at universities in the United States and around the world. At ELNET she works for the German Israeli Network of Startups & Mittelstand (GINSUM), as the Program Coordinator at the Israel office. Jill has a master's degree in International Relations, with a focus on diplomacy and foreign policy, from the Hebrew University of Jerusalem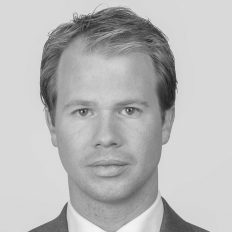 Executive Director, ELNET-EU & NATO
Matthijs Schussler has started his career as an attorney at law dealing with private equity and real estate…
at an Amsterdam based international law firm, Thereafter he worked as legal advisor and official secretary to the President and National Board of the Dutch Christian Democratic Party (CDA). For the last five years Matthijs served as senior policy advisor at the European People's Party (EPP), the largest party in the European Parliament, with a focus on international trade, aviation and the European budget. He speaks fluent Hebrew and holds an MA and BA Law degree from the University of Leiden in The Netherlands.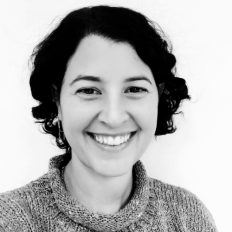 Program & Project Manager, ELNET-EU & NATO
Dafna Friedman is coming from a background of communications and campaigns consulting…
Formerly she worked at European Jewish association (EJA), as well as Europe Israel Public Affairs (EIPA) and European Friends of Israel (EFI), all Brussels based organizations, working closely with the European Union institutions. She holds BA in History of the Middle East studies and MA in Modern Middle Eastern studies, both from the University of Tel-Aviv.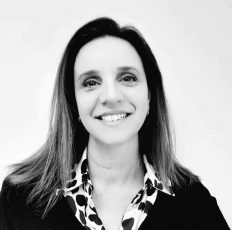 Program & Project Manager, ELNET-EU & NATO
Sharon has a long-standing experience in Program Management at Tel-Aviv (Youth) University…
where she managed educational programs for young and talented students and was in charge of Public Relations in the unit. Previously she worked as a consultant for Industrial R&D cooperation projects at the Israel Innovation Authority, in the Office of the Chief Scientist in the Ministry of Economy, specializing in the program and project management of International exhibitions and conferences. Sharon also worked as a trade officer at the Embassy of Israel in Washington DC. Sharon holds MBA, specializing in Human Resources, and BA in Political Sciences from Tel-Aviv University.

Chief Executive Officer, ELNET-France
Dr Arié Bensemhoun has been the Chief Executive Officer of ELNET France since 2011. He is dentist by profession…
and made his career in the private sector as a consultant in communications PR and international relations dealing with Middle East and strategic affairs. Dr Bensemhoun plays a crucial role in the French-Israeli relationship through his commitment both at the community and political levels.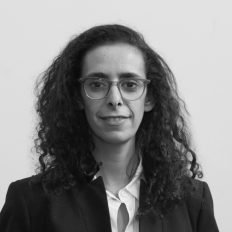 Deputy Director, ELNET-France
Charlotte Gribe formerly worked as a Liaison and Research Officer for the American Jewish Committee (AJC) in Paris…
and a Communication Manager for the European Association of the Friends of the History Museum of Polish Jews. She also served as a representative of LICRA within the UN. She holds an MA in Communication Arts from the New York Institute of Technology.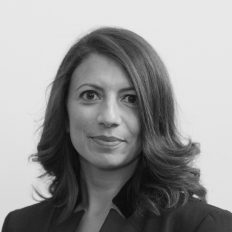 Research and Communications Manager, ELNET-France
Dr Sarah Perez is a Research Associate at ELNET France. She specializes in security issues in the Middle East and cyberwarfare…
and wrote a book on the technological war between Iran and Israel (Editions François Bourin, 2015). She researched Israel's soft power and the concept of economic peace between Israelis and Palestinians. Formerly she worked as a security consultant.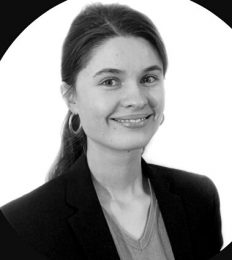 Junior Project Coordinator, ELNET-France
Pauline Berthaud has been the Junior Project Coordinator of ELNET France since September 2021…
Prior to that, she was an intern and helped with research, communications and project management. She spent 8 months in Haifa, Israel, as a Civil Service International volunteer and has been learning Hebrew ever since. She holds a B.A. in History from Lyon III University and an M.A. degree in Political Sciences and International Relations from the Pantheon-Assas University in Paris.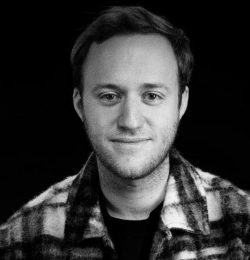 Head of Public Affairs, ELNET-France
Grégory Horn is the former Chief of Staff of the Israeli Ambassador to France…
During his time at the Embassy, he was in charge of relations with the French Government, Parliament and various French political figures. He then joined the National Assembly to work within the parliamentary commission of enquiry on the dysfunctions of the police and the Justice System in the Sarah Halimi case.

Executive Director, ELNET-Germany
Carsten Ovens is the Executive Director of ELNET Germany since March 2019. With almost two decades of experience in politics…
i.a. as a Member of the Hamburg State Parliament, he devoted his work to the German-Israeli relations with a focus on innovation and startups for many years. Beforehand, Carsten worked in business development and management consulting throughout Europe, as a lecturer on marketing and communications at several leading universities, and as a researcher on social media communication effects on politics and society.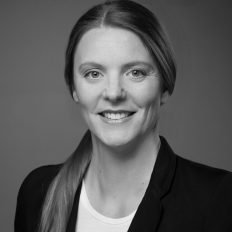 Deputy Director, ELNET-Germany
Janika Bratvogel has been working in the field of foreign and security politics in Berlin, Washington D.C. …
and Bonn for over a decade and has extensive experience in bringing together high-level politicians and officials. She has been Deputy Director at ELNET-Germany since its founding in 2014. Prior to that, she worked on transatlantic security issues for the German Atlantic Association in Berlin and the Hanns-Seidel Foundation in Washington D.C. Janika earned her MA degree in North American Studies, Political Science, and Anglo-American History at the Universities of Bonn, Cologne, and Oviedo, Spain.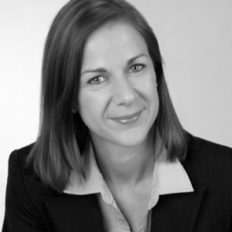 Program Manager, ELNET-Germany
Carolin Bischop has many years of experience in various national and international projects and associations as well as a broad network in the global startup ecosystem…
Most recently, she worked at the German Startup Association, where she was responsible, among other things, for international delegations and projects, e.g. to Israel, in close cooperation with the German-Israeli Startup Exchange Program (GISEP). At ELNET she leads the German Israeli Network of Startups & Mittelstand (GINSUM).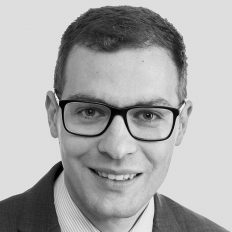 Project Coordinator, ELNET-Germany
Marius Strubenhoff has been involved in politics in Germany as well as the United Kingdom and has gained work experience with several…
German political rganisations. He has particular expertise on German politics and history and specialised in the history of the Holocaust while working as a Lecturer at the University of Sheffield before joining ELNET. He has also worked with the British deradicalisation programme "Prevent" in relation to antisemitism and Holocaust denial. After reading history at the University of Cambridge and the London School of Economics and Political Science, Marius completed a PhD on Ralf Dahrendorf at Cambridge.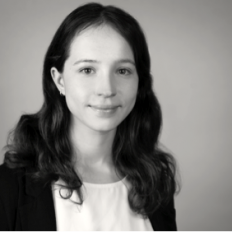 Project Coordinator - Communications,
ELNET-Germany
Sarah Denzel previously supported the Federal Association of German Foundations in the field of communication…
and worked as a project coordinator for the Young European Movement. She studied European and International Relations at the Universities of Maastricht and Utrecht (Netherlands). Through her first professional positions at the European Commission and at the European Council on Foreign Relations, she also has extensive knowledge of European foreign and security policy.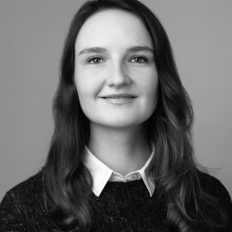 Program Manager of the German Israeli Health Forum for Artificial Intelligence (GIHF-AI), ELNET-Germany
Lea Ledwon has extensive experience in the German healthcare sector…
Before joining ELNET, she was responsible for the communication work of several clinics, she managed the office of the Freundeskreis der Charité e.V. She also lived in Israel for several years and worked at the Peres Center for Peace. She has a B.A. in Government, Diplomacy and Strategy from the Reichman University IDC Herzliya and a M.A. in Peace & Conflict Management Studies from the University of Haifa. At ELNET, she is the Program Manager of the German Israeli Health Forum for Artificial Intelligence (GIHF-AI).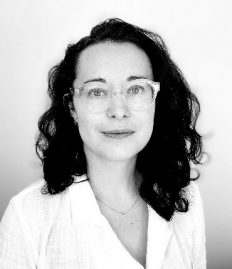 Program Manager, ELNET-Germany
Lidia Averbukh specializes in German-Israeli relations and Israeli domestic and foreign policy…
She was a researcher at the German Institute for International and Security Affairs (SWP) from 2016 to 2021. There, she advised European policymakers and published on Israel. In 2021, she received her PhD from the Bundeswehr University in Munich with a thesis on the Israeli legal system. Lidia studied political science at the Ludwig Maximilian University and conducted research at Ben Gurion University and the Hebrew University in Jerusalem.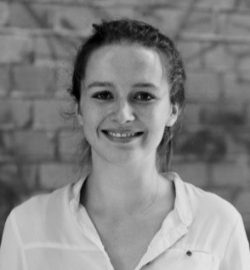 Innovation Project Coordinator, ELNET-Germany
Hanna previously worked as a consultant for PwC Germany, managing projects in the context of modernizing and digitalizing German public sector institutions…
Before that, she completed her Masters' Degree in International Affairs at the Hertie School in Berlin, with a specialization in International Security and Sustainability. During that time, she also worked for the German-Israeli Startup Exchange Program (GISEP) at the German Startups Association, gaining experience in both countries' startup- and innovation eco-systems.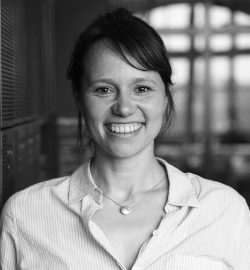 Team Manager ELNET-Germany
Elisabeth Spiegel is team manager at ELNET-Germany and primarily responsible for financial accounting and controlling…
She acts as the central contact for all ELNET offices as well as external partners and supports the strategic development of ELNET-Germany. Previously, she worked as a Customer Success Manager at a FinTech company and for several years as an office manager  as well as in human resources. She holds a double bachelor degree BA/B.Sc. in Public Administration and European Studies as well as a M.A in Administrative Sciences.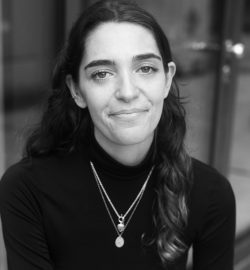 Program Manager, ELNET-Germany
Laura Sophie Stadler joined ELNET Germany in August 2022 as Program Manager responsible for the topic antisemitism…
Previously, she worked as a speechwriter in the department of communication for the Federal Minister of State for Culture and the Media as well as a policy advisor for a German MP. She holds a Bachelor's degree in history and political science from Ludwig Maximilian University of Munich and Tel Aviv University, and a Master's degree in international history from Sciences Po Paris. During her studies she specialized amongst others in Jewish history.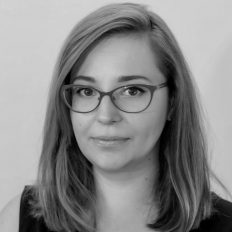 Executive Director,
ELNET-Poland
Marta Kubica brings 15 years of professional and academic experience in Polish-Jewish and Polish-Israel relations…
She spent 10 years at the Embassy of Israel in Poland, where she supported the Executive Office in liaising with state and local government officials, business, academia, churches and the Jewish community.  For the past 2 years, Marta served as Diplomatic Protocol Specialist at the U.S. Embassy Warsaw. She served as chairwoman of the Jewish Studies students' association and established an academic exchange program between the Jagiellonian University in Krakow and Ariel University.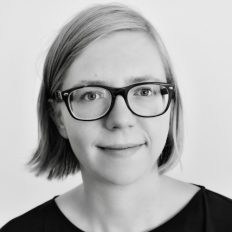 Communications and Development Manager,
ELNET-Poland
Anna Miszewska started her professional career working in a TV station, first as a journalist, then as a news editor…
Since 2009, she has been associated with the Auschwitz-Birkenau State Museum, and since 2010 with the Auschwitz-Birkenau Foundation, where she was responsible for international relations and fundraising. In 2015-2018, she was the General Director and member of the Foundation's management board. Then she took the position of director for development at the Association of the Jewish Historical Institute of Poland. She is a volunteer of the Refugees Welcome initiative, a member of the Program Council and the Audit Committee of the Congress of Women.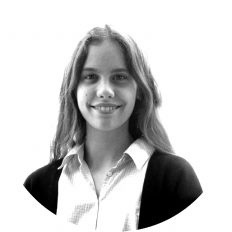 Executive Assistant,
ELNET-Poland
Joanna Olszewska has just recently returned from Switzerland where she has been working as a Global Program Manager for Hult/EF…
Joanna is a graduate of Collegium Civitas in Warsaw (BA) and the University of Haifa (MA in in diplomacy studies). Her educational background is in International Relations, Diplomacy, and Negotiations. During her studies, Joanna did an internship in the International Security Policy department of the Polish MOD. She also worked as a research assistant for CEPA (Center for European Policy Analysis). Her academic area of interest and focus was the nuclear relations between the West and East.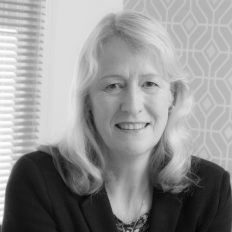 Executive Director,
ELNET-UK
Following a successful career as a local councillor, Joan Ryan was elected as a UK Member of Parliament in 1997…
In 2002 Joan Ryan was promoted to Government Whip followed by a further promotion to become the Home Office Minister responsible for Immigration and Police Improvement.
In 2007 she was appointed as Special Representative to Cyprus by the Prime Minister and appointed to the Privy Council by Her Majesty the Queen. In 2015 Joan Ryan was appointed as Chair for the Labour Friends of Israel and in 2016 she was appointed by the Speaker to the House of Commons Speaker's Panel, chairing public bills and parliamentary debates.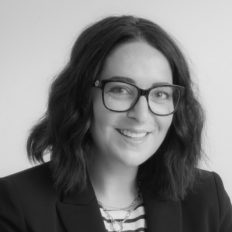 Jude Lobb has a solid track record in politics and public affairs…
She has a wealth of experience, having worked in the private and charity sectors for over 10 years in a diverse range of areas including health and corporate social responsibility. Jude has worked for a number of Government Ministers with portfolios including immigration and education. As a strong strategic communicator, Jude has consistently brought together parliamentarians, policy developers and other key opinion formers with the organisations she represented.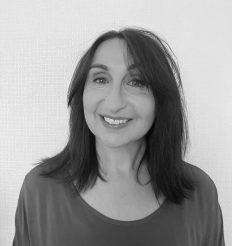 Administration and Diary Manager,
ELNET-UK
Following a successful career as a performer and writer…
Angie worked as a Parliamentary Assistant for former MP Rt Hon Joan Ryan, ELNET-UK's Executive Director. Angie then worked for Labour Friends of Israel, organizing briefings, conferences and fundraising events. She has a BA(Hons) in Performing Arts from Middlesex University and an MA in Gender Studies from Birkbeck University, London.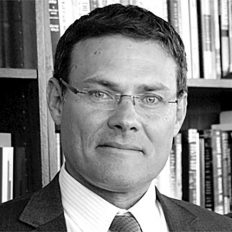 President, Friends of ELNET (FELNET)
David Siegel is former Israeli diplomat involved in foreign policy formulation at the highest levels, including as Consul General…
to the Southwest United States. He served as the Chief of Staff to Israel's Deputy Minister of Foreign Affairs, Director of the Foreign Ministry's International Organizations Department and Chief of Staff to three of Israel's Ambassadors to the United States. He holds an MA in international relations from the Fletcher School of Law and Diplomacy and a BA in political science from the University of Vermont.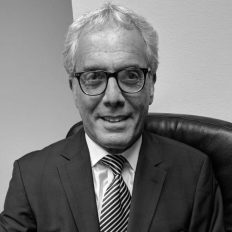 National Executive Director, Friends of ELNET (FELNET)
Lee Rosenblum is a former Director of Development at the American Committee for the Weizmann Institute of Science…
and former National Major Gifts.Officer at the American Friends of Bar Ilan University. He also served as the Chief Philanthropic Officer of the Steinhardt Foundation.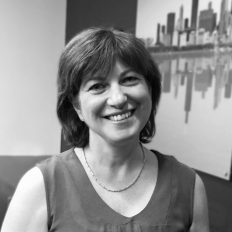 Officer / Board Secretary, Friends of ELNET (FELNET)
Carole Mostow is the Director of the Hochberg Family Foundation and Director of Marketing and Public Relations for Next Realty…
Previously, she was the VP of Accounting fora closely held corporation and served for many years as Associate Professionalism Counsel to the American Bar Association. She is active in the Chicago Jewish Community, including as a member of the Board of Directors for StandWithUs Midwest and as Secretary to the Friends of ELNET. She holds a JD and a BA from the University of Illinois-Urbana Champaign.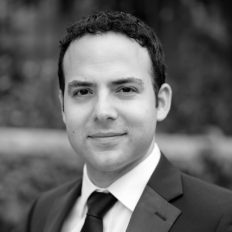 West Coast Director, Friends of ELNET (FELNET)
Siamak "Sia" Kordestani is the former Assistant Director of the American Jewish Committee's Los Angeles Regional Office…
where he worked on international relations, legislative affairs, interethnic/interreligious ties, donor relations and leadership development. Previously, he was Senior Legislative Assistant to Congressman Brad Sherman in Washington, DC, advising him on foreign policy, trade, labor, immigration, and energy. He also worked for the House Foreign Affairs Committee's Subcommittee on Terrorism, Nonproliferation, and Trade.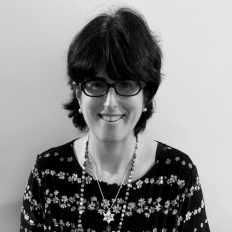 National Administrative Coordinator,
Friends of ELNET (FELNET)
Randi Halperin has spent much of her professional career working within the Jewish-Israeli nonprofit arena…
She previously worked for several organizations, including American Society for Yad Vashem and American Friends of Magen David Adom. In addition, she served as Production Manager for a boutique direct marketing firm. Randi received a BA degree in History and Judaic Studies from Binghamton University, State University of New York.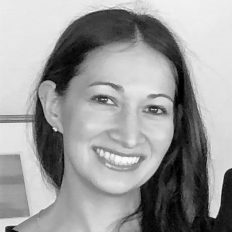 National Operations Manager, Friends of ELNET (FELNET)
Rebecca Modell worked as Program Coordinator for American Friends of Likud, as well as American Friends of Bar-Ilan University…
arranging fundraising meetings and events with high-level dignitaries and academics. She is a former Senior PR professional, specializing in Jewish World Affairs and holds a BA degree in Politics, and Islamic and Middle Eastern Studies from Brandeis University.
ELNET Professional Team & Leadership: ELNET boards worldwide.