On November 4-6, 2022, ELNET-Poland hosted in Warsaw Israeli experts from the Community Stress Prevention Center in Kiryat Shmona, to conduct an in-depth training for Ukrainian and Polish mental health professionals and local responders.
Sharing Israeli know-how and expertise in the field of PTSD prevention is specifically important during ongoing war in Ukraine and unprecedented refugee influx finding their temporary residence in Poland and Eastern European countries.
During the orientation training, a world class trauma expert from Israel, Prof. Mooli Lahad, together with his team (Dr Nira Kaplansky, Alex Malyar, Elena Chervets and Yael Friedman Ben Bashat) shared their knowledge and best practices by conducting lectures and workshops for 150 participants from Poland and Ukraine.
During the three-day workshops, Israeli specialists taught the audience about trauma and resilience, main aspects of psychological first aid, compassion fatigue, and many more war-trauma related topics.
The knowledge passed during these three days will help thousands of people suffering from PTSD and those providing assistance to the refugees and the helpers, facing secondary traumatization and compassion fatigue.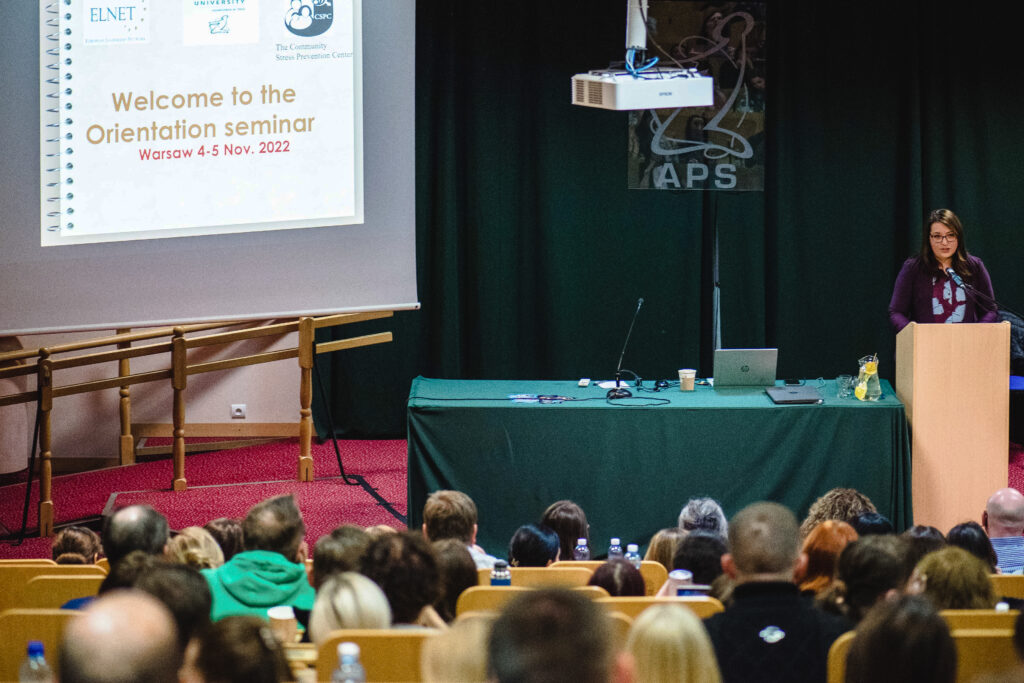 This program is another dimension of ELNET's multi-level emergency response to the war in Ukraine, which supports Ukrainian refugees while bringing and promoting first hand Israeli know-how in war-trauma, PTSD, crisis management and building resilience to the policymakers, experts and mental health professionals in Central & Eastern European countries.
ELNET's efforts, together with Israeli know-how, will build resilience and help prepare European society for the challenges ahead.