Join us for the Third ELNET International Policy Conference
Like many other international organizations, we have been exploring best approaches to navigate the uncertainty resulting from the COVID-19 pandemic. In view of the continuing travel restrictions, and with the health and safety of our friends, supporters, lay leaders and staff in mind, ELNET's leadership decided to review our calendar in accordance with the public health guidelines. Therefore, it is with sadness and regret that we've made the difficult decision to postpone this year's ELNET International Policy Conference (EIPC), originally scheduled for November 2020, until 2021.
While necessary, we made the decision with a heavy heart. For the past two years, the conference provided a unique platform to connect with our global community and advance Europe-Israel relations and cooperation in the times when it is most needed.
We are closely monitoring the situation in Israel, Europe, and the U.S. and will inform you of the new date for the conference as soon as possible.
We look forward to seeing you at ELNET's International Policy Conference in 2021!
READ MORE ABOUT THE CONFERENCE: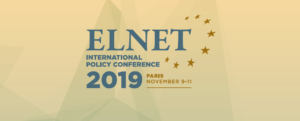 Photo gallery of the Second ELENET International Policy Conference in Paris.
Read More »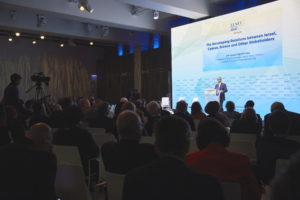 Top European policymakers call for a fresh start with Israel; denounce antisemitism in all its forms at the ELNET Annual Policy Conference.
Read More »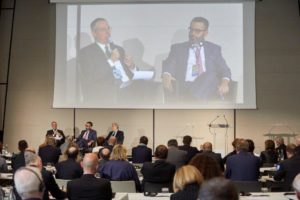 Summary of the discussions at the first ELNET International Policy Conference in Paris.
Read More »