Last week ELNET hosted a delegation of young European leaders in Israel. The delegation, organized in partnership with the Israeli Ministry of Foreign Affairs, brought 12 young and promising politicians from Belgium, Croatia, Germany, Italy, Lithuania, the Netherlands, Romania, Slovenia, and Sweden. 
As part of their trip, the delegation attended the official Yom HaShoah ceremonies at Yad Vashem and at the Knesset, which delegates expressed as being a deeply meaningful and profound experience. The delegation also had the opportunity to meet with MKs from the opposition and coalition. The delegates also attended an exclusive dinner together with the European Ambassadors to Israel from their countries.  
The delegation received a timely strategic briefing at Mabat 2000, the Israel Police's CCTV Command and Control Center of the Old City of Jerusalem. There they were briefed by Micky Rosenfeld, Superintendent from the Israel Police International Cooperation Unit who spoke about the ongoing terror attacks being perpetrated nearly daily.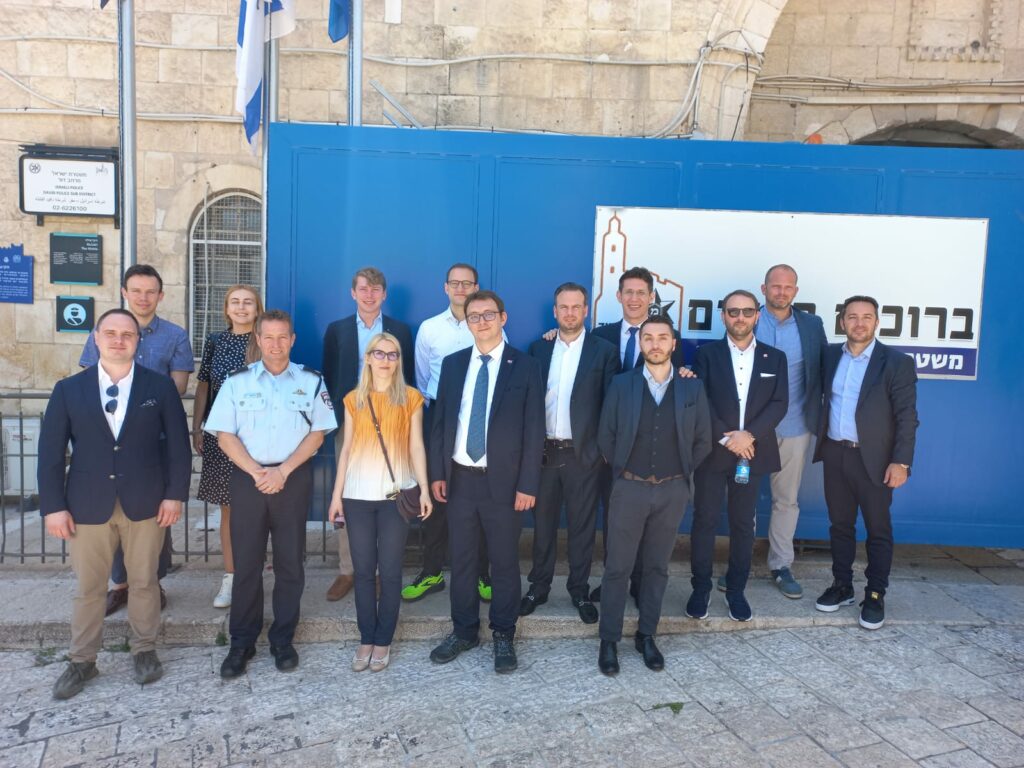 At the border with Gaza, the delegates visited an Iron Dome defense system battery. They also had the rare chance to descend into the depths of a Hamas terror tunnel that had been constructed to carry out terror attacks inside Israel's borders. Watch the impressions of a delegate from inside a Hamas tunnel here. 
One of the delegates, Belgian MP Theo Francken, was interviewed by i24NEWS during his visit, where he said "we need to emphasize Israel as being a key partner for the West, the region, and for economic collaboration. "We have so much to learn from and cooperate with Israel". Watch the full interview 
here
. 
In addition, MP Theo Francken, who serves as a Special Rapporteur to NATO, gave an exclusive interview to ELNET. In it he talks about his recently published strongly worded preliminary report about Iran, calling to list the IRGC among others. The report will be presented at the NATO Parliament. Read more here.