ELNET continues to lead high-level activities for top policymakers and influential leaders from Europe.
Our programs consistently provide the opportunity for exposure to the challenges Israel faces as well as the many opportunities it has to offer, broadening our network even further.
With the Russian aggression against Ukraine generating major shifts in European defense policies, ELNET's role in strengthening the relations between Europe and Israel has never been more crucial.
Here are some of the most notable highlights of ELNET's activity from the last recent months:
German Bundestag Defense Committee Delegation
ELNET hosted a delegation of MPs from the German Bundestag Defense Committee. The Delegation met with the most senior members of Israel's defense system, were the first delegation of their kind to tour Israeli Navy Dolphin-class Submarine and a Sa'ar 6 Corvette, and had an exclusive visit to Israel Aerospace Industries (IAI) where they were briefed on the Arrow 3 Missile Defense System and on the Heron-TP drone.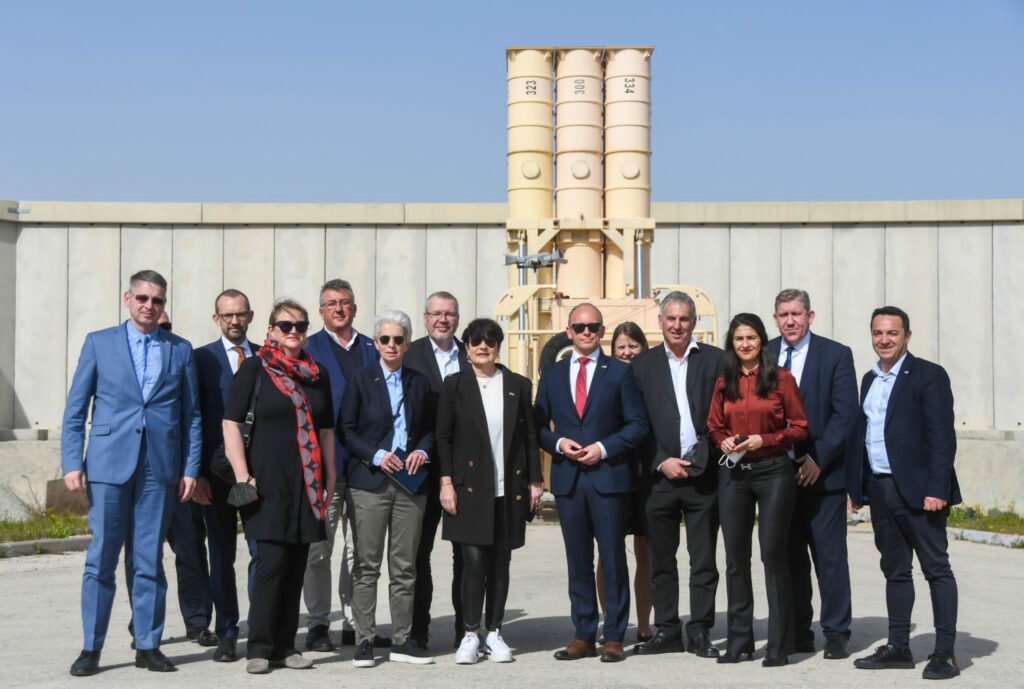 UK Senior Journalists Delegation
ELNET-UK hosted its first delegation to Israel of senior broadcast and media journalists. Given how biased the media can be against Israel, this visit was crucial to give leading UK journalists first-hand exposer to the challenges on the ground.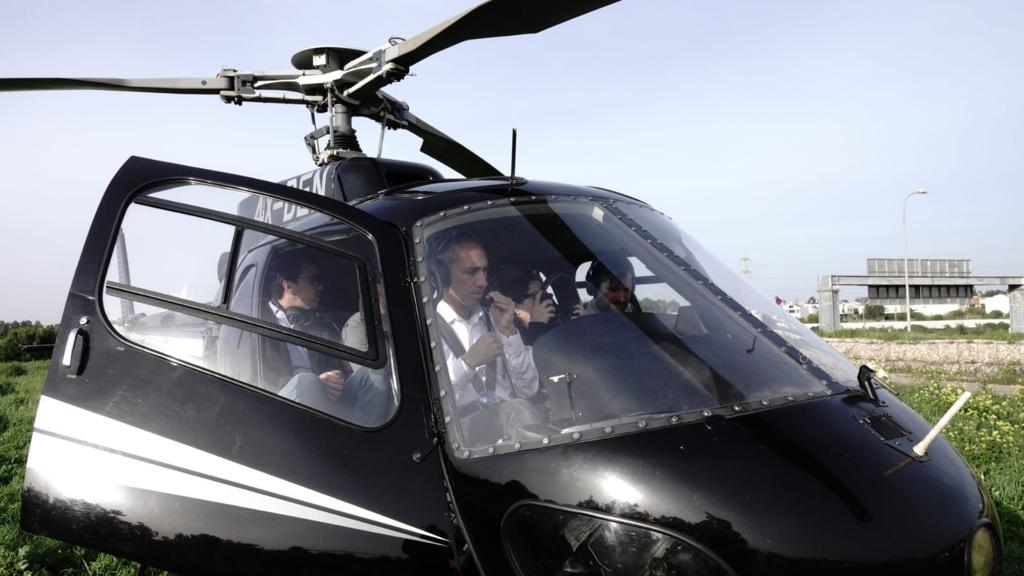 Young European Politicians Delegation
ELNET hosted a delegation of young and promising European politicians from 10 different countries, in cooperation with the Israel Ministry of Foreign Affairs. By empowering the leaders of Europe's tomorrow, this delegation's purpose was to promote strong and lasting relations between Israel and Europe for the future.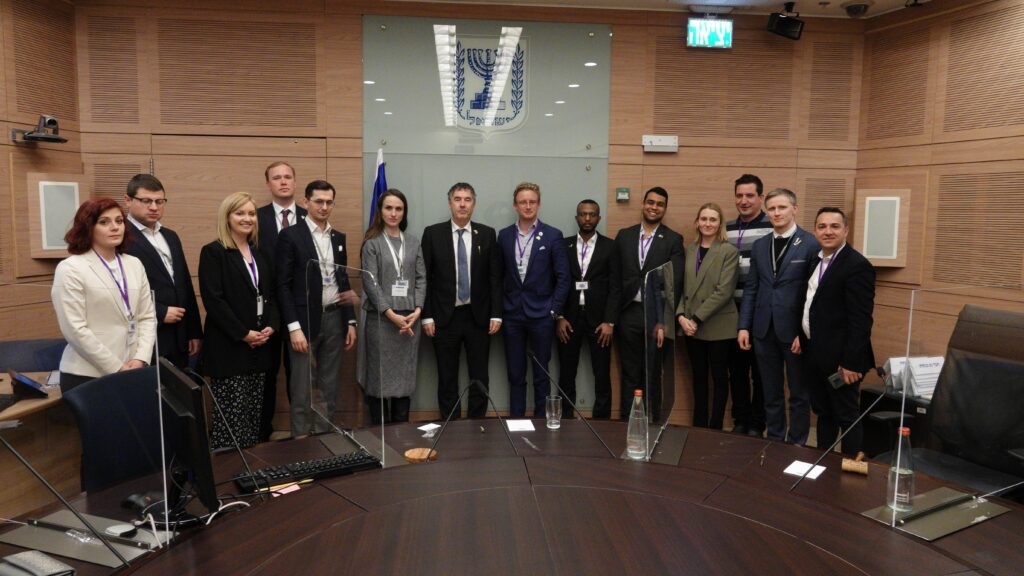 French Cyber Delegation
ELNET hosted a delegation of French MPs, all of whom are members of parliament committees or working in cyber-related groups, together with leading French cyber experts. The tailored delegation solely focused on cyber security, technology, & innovation in Israel, during which the delegates met with the IDF's most elite cyber units and got the exclusive opportunity to visit the IDF Cyber Simulator.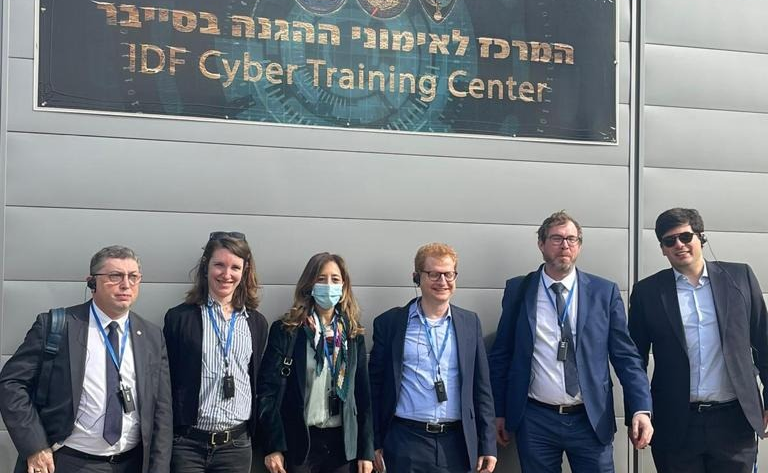 7th UK-Israel Strategic Dialogue
ELNET-UK led the Seventh UK-Israel Strategic Dialogue, held in Israel by ELNET's Forum of Strategic Dialogue (FSD), in partnership with London's Royal Institute of International Affairs (Chatham House). The event was moderated by Major Gen. (Ret.) Amos Yadlin, the Chair of ELNET's Forum of Strategic Dialogue.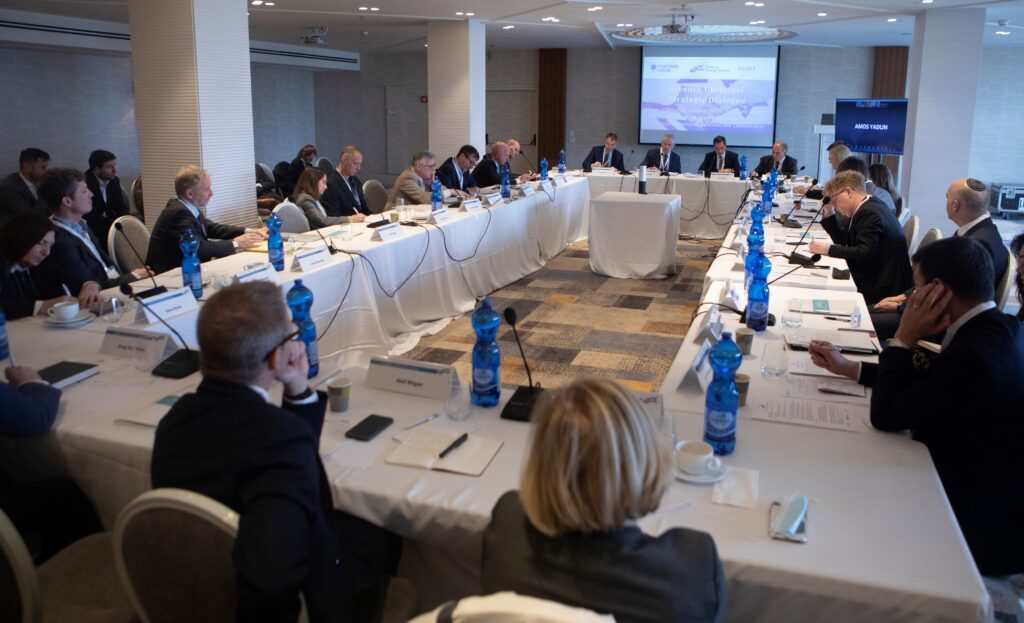 Greek Syriza Party Delegation
ELNET, in partnership with the Israeli Ministry of Foreign Affairs hosted a high ranking parliamentary delegation from Greece's leading opposition party, Syriza. The delegation focused on shared economic and social issues.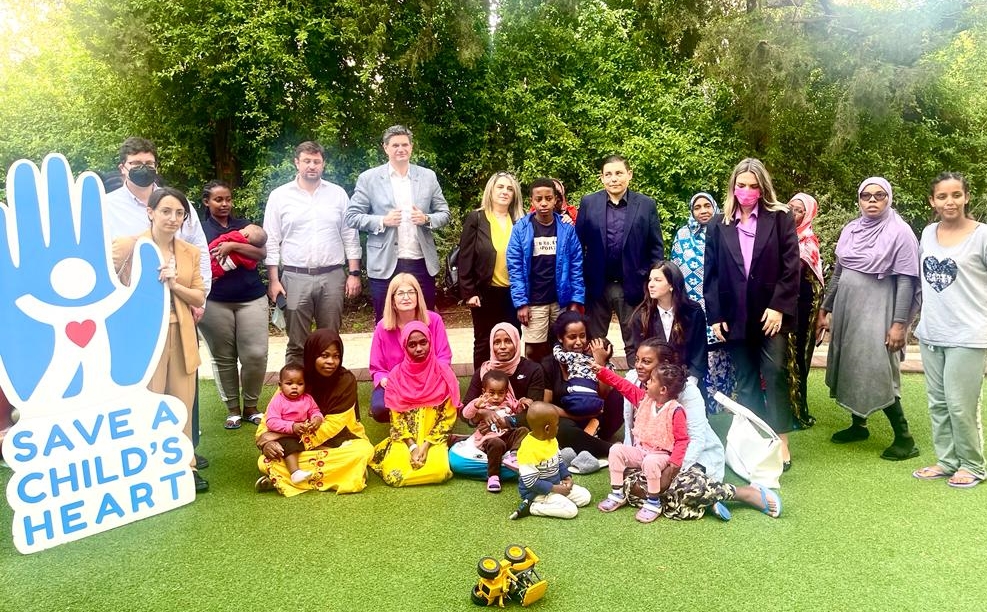 French Senate Symposium on the Abraham Accords
ELNET, in partnership with the Israeli Ministry of Foreign Affairs hosted a high ranking parliamentary delegation from Greece's leading opposition party, ELNET, in partnership with the Netanya Academic College organized an unprecedented symposium in the French Senate entitled "The Abraham Accords: a Promise of Peace for the World". During the Symposium, 25 high-level speakers from France, Israel and several Middle Eastern countries discussed the prospects and impact of the Abraham Accords.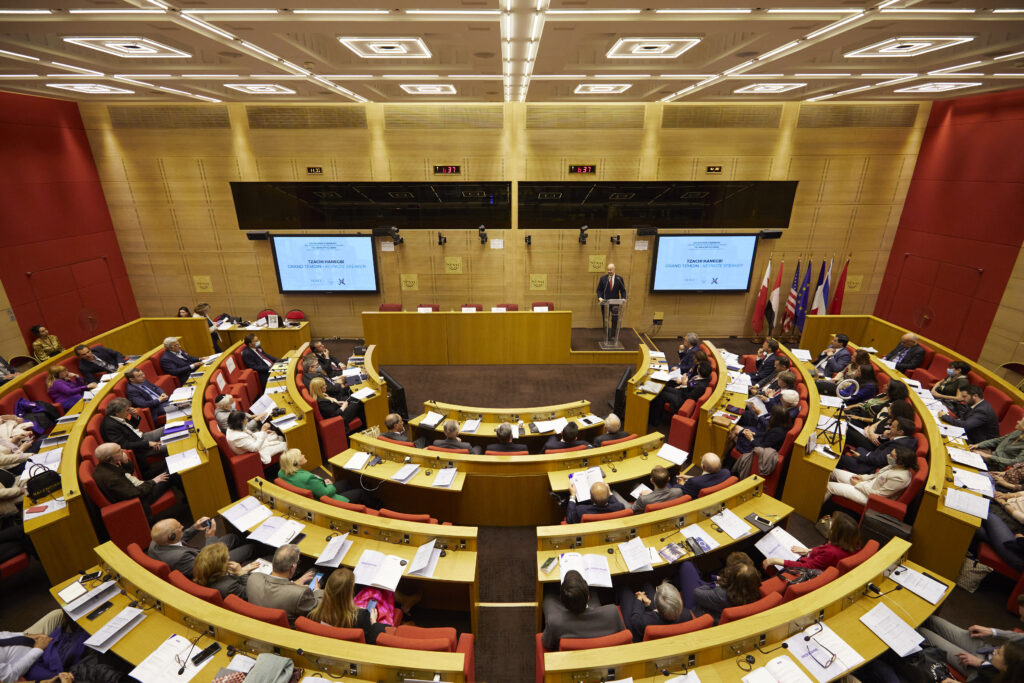 European Parliament Vice President Visit
ELNET hosted the Vice President of the European Parliament, MEP Nicola Beer together with the Chairman of the Delegation for Relations with Israel, MEP Antonio López-Istúriz White for a high-level visit to Israel which included joining European Parliament President Roberta Metsola's visit to Israel.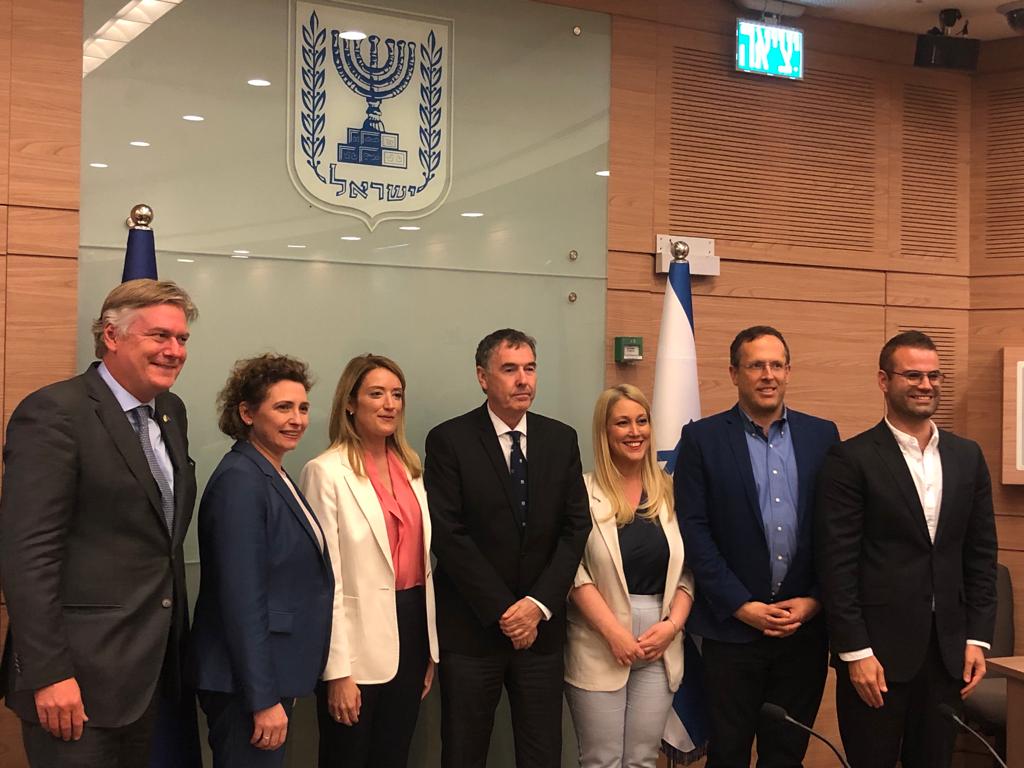 Luxembourg Business Leaders
ELNET hosted 45 Luxembourg business leaders from the Luxembourg Federation of Young Business Leaders for a special briefing by the IDF's International Spokesperson, Lt. Col. Amnon Shefler. This was the first time visiting Israel for most of the delegation.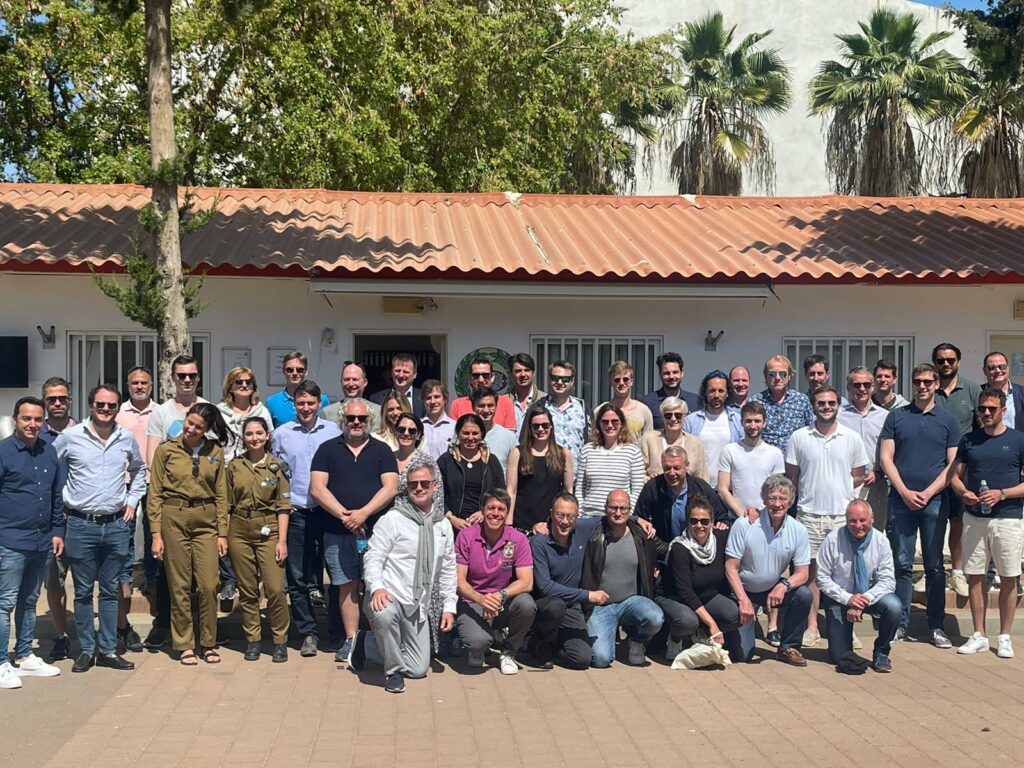 2nd German-Israel Space Forum
ELNET jointly with GINSUM, the German-Israeli Network of Startups and Mittelstand and Germany's BDI held the 2nd German-Israel Space Forum. The Forum's focus was to intensify cooperation between Germany's dynamic NewSpace ecosystem and Israel's world-class start-up ecosystem in order to forward the great economic and strategic potential for both sides.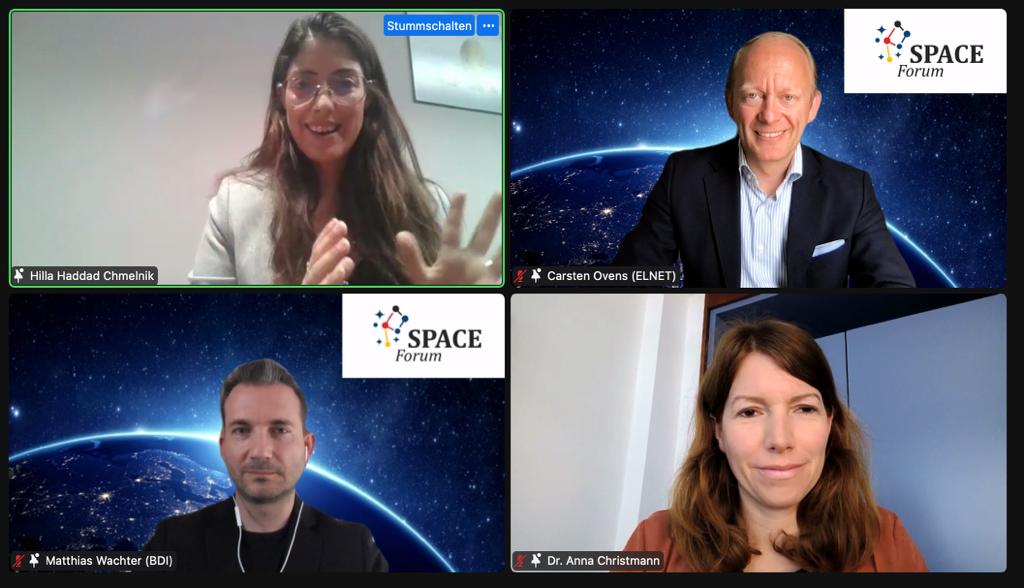 100 French Students
ELNET hosted 100 French university students from ESSEC Business School, ESCP Business School, and HEC Business School in Israel for an exclusive dinner-briefing with Professor Dr. Emmanuel Navon and French-Israeli entrepreneur Jeremie Berrebi.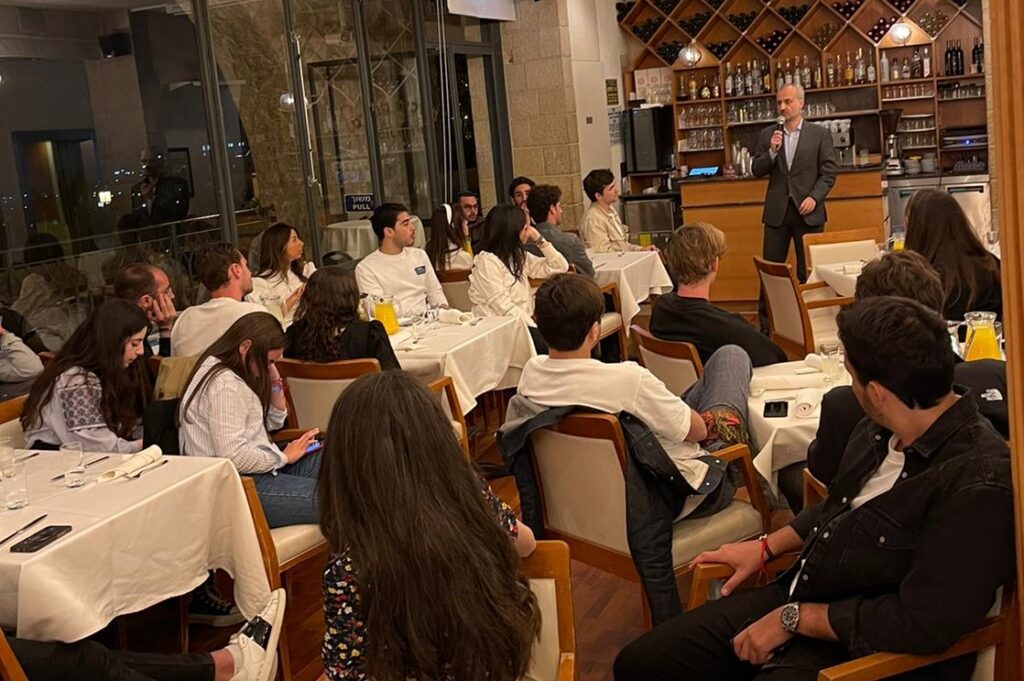 Weekly Online Policy Events
The weekly policy briefings by senior officials and leading experts organized by ELNET on current policy topics continues. The last few months have featured a special briefing series, which began with the invasion of Russia into Ukraine, and gives special focus to the various implications of the war on Israel, Europe, and the Middle East region.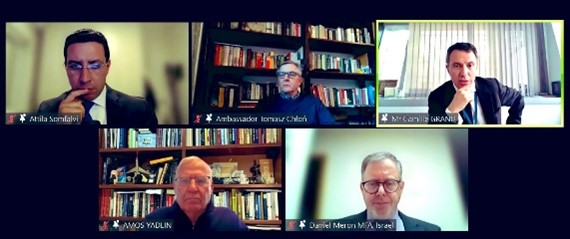 European Ambassadors outreach
ELNET has been increasing its outreach to European ambassadors in Israel with individual meetings and three strategic tours so far, to experience the complexities that Israel faces on the ground, and bolster cooperation between Europe and Israel in several fields. More tours planned are in the future.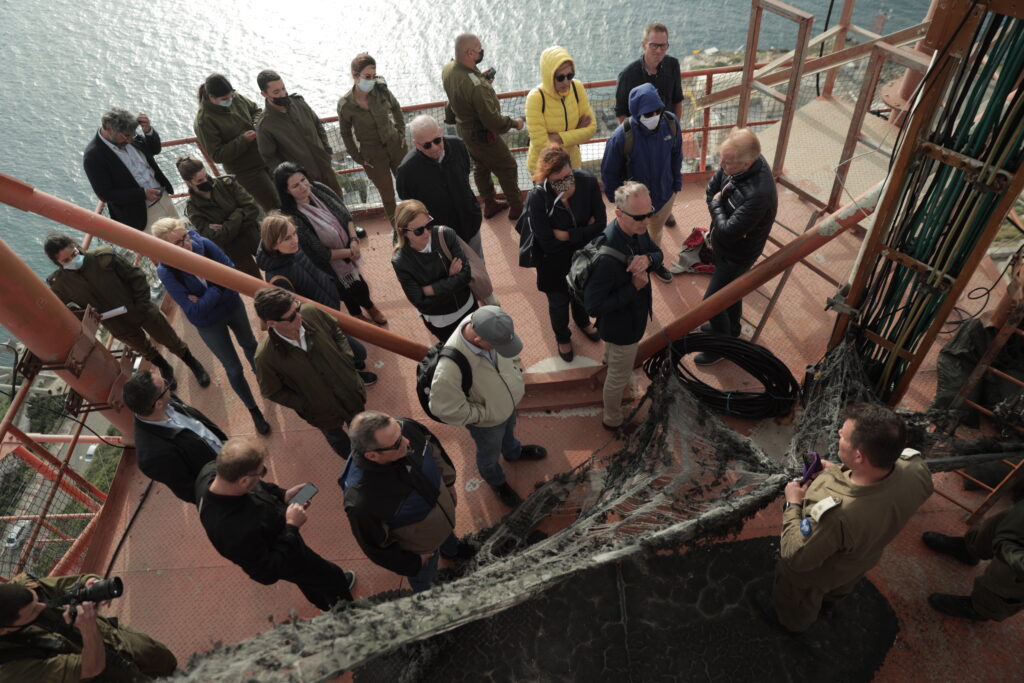 Activities in the upcoming months:
Delegation of policymakers from the Baltic States and Poland – June 2022
4th Spain-Israel Strategic Dialogue– June 2022
German Bundestag Internal Affairs Committee Delegation– June 2022
GINSUM Climate Tech Delegation – July 2022
French Young Muslim Leaders Delegation
French Delegation of Members of Parliament from the National Assembly and Senate – July 2022
Italian Delegation of Members of Parliament – July 2022
Delegation of Lords from the UK– September 2022
7th European Union – Israel Strategic Dialogue – September 2022
5th Trilateral U.S. – Europe – Israel Strategic Dialogue – November 2022
10th German – Israeli Strategic Dialogue – November 2022
3rd Europe – Middle East Forum – December 2022